The process management supervisor is responsible for overseeing and managing the daily operations of a process management department. This includes managing the staff, developing and implementing policy and procedure, and ensuring that all processes are running smoothly. Hi Hunter is a reputed factory that is looking to hire factory supervisors for 45,000 – 70,000 yuan salary package. Interested candidates can apply for this job online.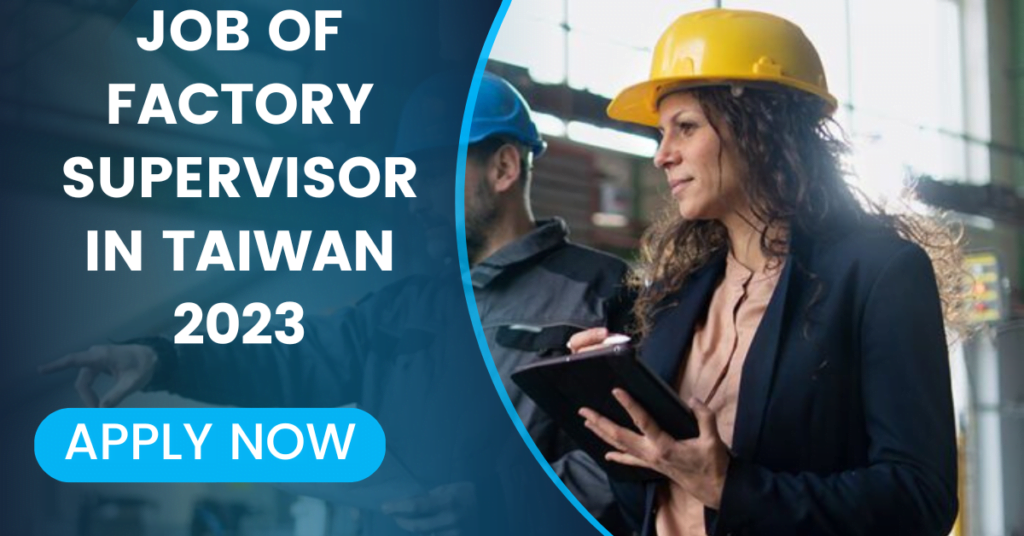 JOB DETAILS
Salary: 50000
Salary Currency: NTD
Payroll: MONTH
Date Posted: 2023-04-19
Posting Expiry Date: 2024-05-10
Employment Type : FULL_TIME
Hiring Organization : Hi Hunter
Location: Postal Address, No. 27號, Lane 92, Section 1, Qingsheng Rd, Dayuan District, 337, Taiwan
RESPONSIBILITIES
Monitor and analyze process performance metrics to ensure optimal efficiency of process operations.
Create, coordinate, monitor, and evaluate processess for the department
Develop process improvement plans to ensure efficency within the depatment
Ensure that all processes are compliant with applicable laws and regulations
Provide training to staff on process management procedures
REQUIREMENTS
Bachelor's degree in engineering or a related field
Several years of experience in a manufacturing environment, with experience in a supervisory or management role
Strong knowledge of manufacturing processes and equipment
Excellent communication and interpersonal skills
Strong leadership and team management skills
SALARY
Minimum salary 50,000 NTD per month
Maximum salary 70,000 NTD per month
These are approximate figures and may vary depending on factors such as the candidate's level of experience, skills and performance.