Nutrition Warehouse, a leading retailer in sports supplements and health foods, is seeking a Retail Sales Assistant to join their team. The successful candidate will be responsible for providing excellent customer service and assisting customers with products knowledge. There are multiple vacancies available for this position. Company will pay handsome salary packages along with many other benefits.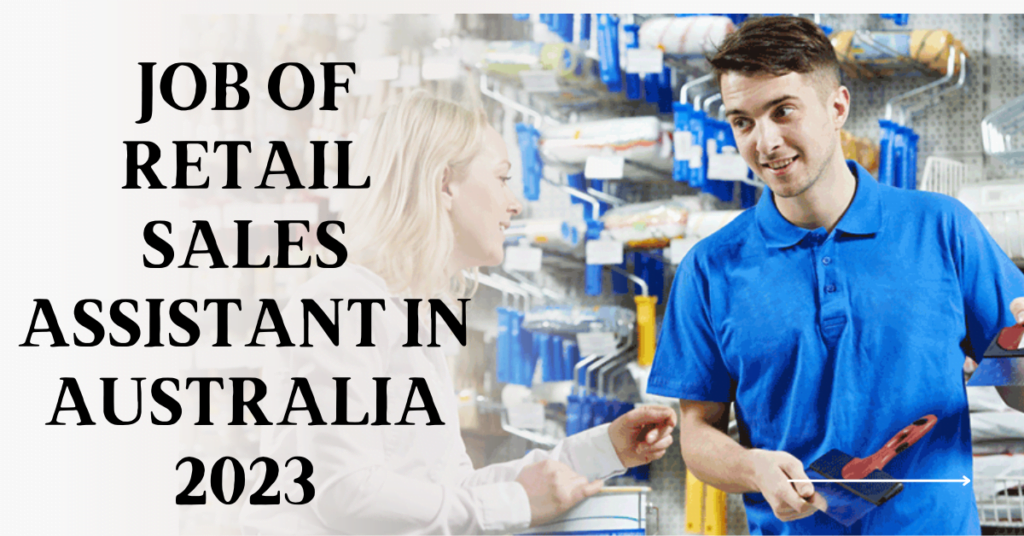 JOB DETAILS
Salary: 18
Salary Currency: AU$
Payroll: HOUR
Date Posted: 2023-05-07
Posting Expiry Date: 2024-05-11
Employment Type : FULL_TIME
Hiring Organization : Nutrition Warehouse
Location: Postal Address, Nutrition Warehouse Coburg North, 951 Sydney Rd, Coburg VIC 3058,, Australia
RESPONSIBILITIES
Provide expert advice on products, supplements and health foods.
Monitor inventory levels and restock shelves when needed.
Greet customers and assist them with their shopping needs, providing exceptional customer service.
Answer customer queries and provide accurate information about products and service.
Maintain a clean and organized store environment, ensuring shelves are stocked and displays are attractive and appealing.
REQUIREMENTS
High School Diploma
Minimum 1 year of experince in the relevant field.
Excellent communication and interpersonal skills.
Good organizational skills and attention to detail.
Ability to work flexible hours, including weekends and public holidays.
SALARY
The salary for a retail sales assistant in Australia in 2023 typically ranges from AUD $20 to @25 per hour, depending on experience and skill level. Additionally, many retail sales assistants receive bonused and benefits such as employee discounts, paid time off, and healthcare benefits.