Eclipx Group is currently seeking a highly motivated and customer-focused Service Desk Analyst to join their team in Auckland. As a Service Desk Analyst, you will be responsible for providing first-level technical support to the customers and resolving their IT issues promptly and effectively. Both male and females are eligible for this exciting job. The ideal candidate will have excellent communication and problem-solving skills, a strong customer service orientation, and the ability to work effectively both independently and as part of a team.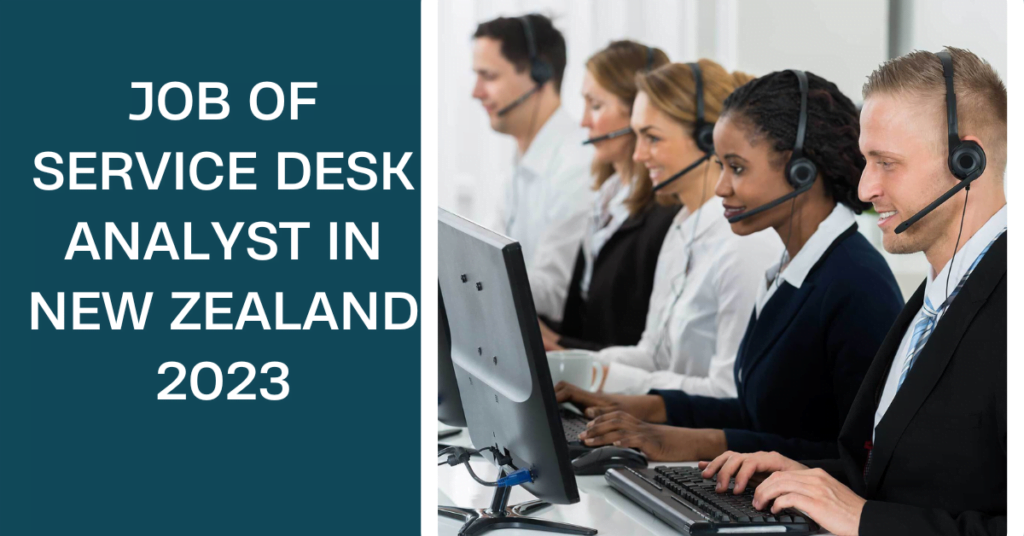 JOB DETAILS
Salary: 18
Salary Currency: NZD$
Payroll: HOUR
Date Posted: 2023-05-14
Posting Expiry Date: 2024-11-02
Employment Type : FULL_TIME
Hiring Organization : Eclipx Group
Location: Postal Address, Level 4, 57 Fort Street, Auckland, New Zealand
RESPONSIBILITES
Respond to incoming service desk calls, emails, and chat messages and provide technical support to customers.
Identify, diagnose, and resolve incidents and requests according to established service level agreements (SLAs).
Document incidents and requests in the service desk management system, ensuring that all required information is accurately recorded.
Escalate incidents and requests to appropriate support teams as necessary, ensuring that SLAs are met.
Provide remote support for software applications, hardware, and mobile devices.
REQUIREMENTS
1-3 years of experience in a technical support role.
Excellent written and verbal communication skills, with the ability to explain technical concepts to non-technical users.
Customer service oriented, with the ability to handle difficult customers and resolve conflicts effectively.
Strong analytical and problem-solving skills, with the ability to identify root causes and recommend solutions.
Familiarity with ITIL service management best practices.
SALARY
The salary for this position will depend on the candidate's experience and qualifications, but the range is typically between NZD 50,000 and NZD 70,000 per year. Benefits may include health insurance, retirement plans, paid time off, and professional development opportunities.