Advanced Personnel Services, a leading staffing solutions provider in New Zealand, is seeking Warehouse Workers to join their team. The successful candidates will be responsible for receiving, storing, and distributing goods and products within the warehouse. Both male and females are eligible for this position. As a Warehouse Worker, your primary responsibility is to ensure the smooth and efficient operation of the warehouse. This includes receiving and inspecting incoming shipments, checking for damages, discrepancies, and accurately documenting inventory.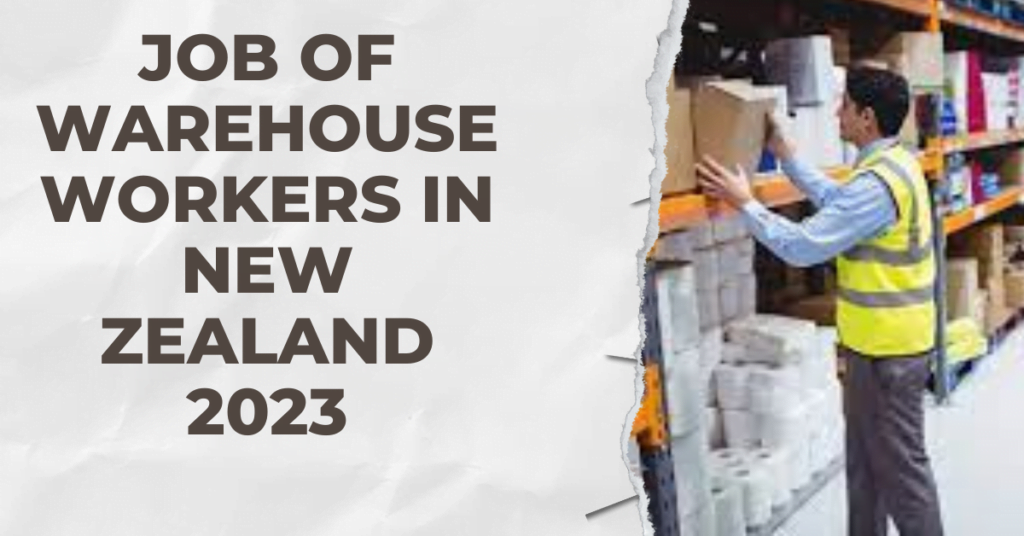 JOB DETAILS
Salary: 17
Salary Currency: NZD$
Payroll: HOUR
Date Posted: 2023-05-20
Posting Expiry Date: 2024-11-02
Employment Type : FULL_TIME
Hiring Organization : Advanced Personnel Services
Location: Postal Address, 280 Cashel Street, City Centre, Christchurch , , 8011, New Zealand
RESPONSIBILITIES
Maintain accurate inventory records, including cycle counting and stock takes.
Keep the warehouse clean and organized, including sweeping and dusting.
Operating warehouse equipment, such as forklifts, pallet jacks, and hand trucks, to move goods within the facility.
Organizing and storing products in designated areas, maintaining proper labeling and inventory management.
Fulfilling customer orders by picking items from shelves, packing them securely, and preparing them for shipping.
REQUIREMENTS
High School Diploma
Physically fit and able to lift up to 20kg
Strong interpersonal skills
Working rights in New Zealand
Ability to work under pressure
SALARY
The salary range for Warehouse Workers in New Zealand typically varies based on location, experience, and the employing company. On average, the salary ranges from NZD 20 to 25 per hour. Some employers may offer additional benefits such as health insurance, retirement plans, or paid time off.