Gill Courier Ltd is a company in Canada. This company is providing some jobs (Sales Supervisor Jobs), it is hiring some candidates for the post of sales supervisor. If you want to work as a Sales Supervisor in Canada then do apply for it. If you have experience and skill of supervision then you are eligible for it. Grab this golden chance as the company is also offering good salary package with some benefits. Both male and female can apply for this job.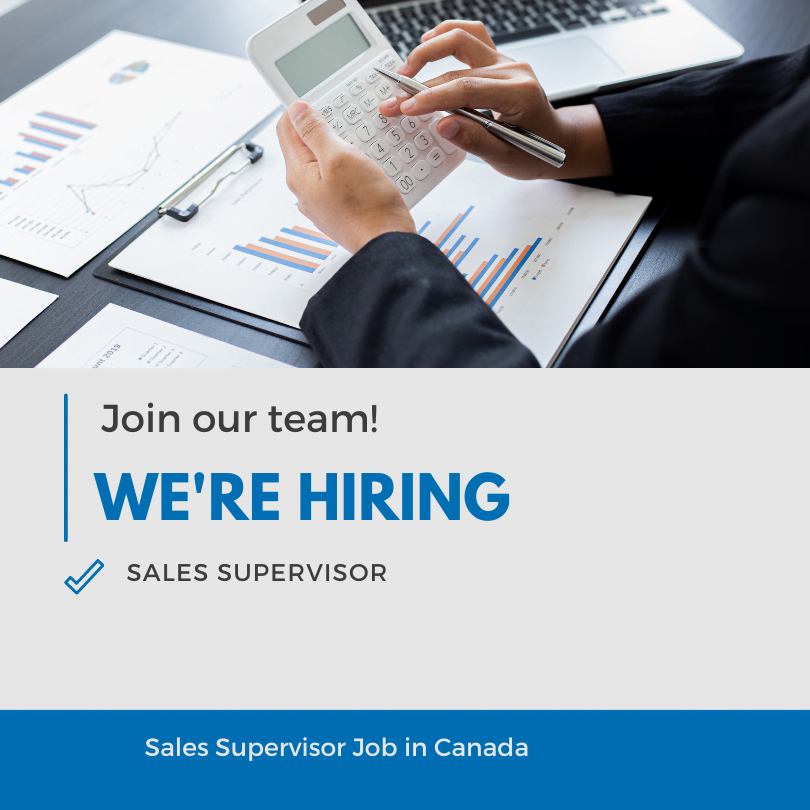 Responsibilities:
The responsibilities of sales supervisor in Canada will be:
Hiring and training the workers
Assigning duties to every worker
Monitoring the work.
Resolving issues related to work i.e. customer complaint, supply shortage.
Selling merchandise
Supervising the workers and so on.
Criteria:
Minimum 1 year of experience is compulsory for this job of sales supervisor.
High/secondary school certification is compulsory.
Good communication and interpersonal skills are required for this job.
The interested candidates should be good at speaking English.
Must be good at teamwork.
One should be able to work under pressure.
Must have supervision skill.
●Salary:

There's a good salary package for this job. The salary will be $20.23 per hour.
The company will also provide additional benefits like bonuses, food and health insurance.
Location:

Edmonton, AB Canada
[rank_math_rich_snippet id="s-6433ca7e494a0″]