As a Domino's Pizza Assistant Manager, you will play a crucial role in the success by leading and managing a team, ensuring exceptional customer service, and maintaining high development, as you learn the skills necessary to become a General Manager or even own your franchise through the Management Development Program. They are seeking qualified management applicants who are at least 18 years old and have some management experience. The ability to work in a fast paced, high-volume environment while multitasking is essential. As an assistant manager, you will receive a staring base hourly wage of $16.50.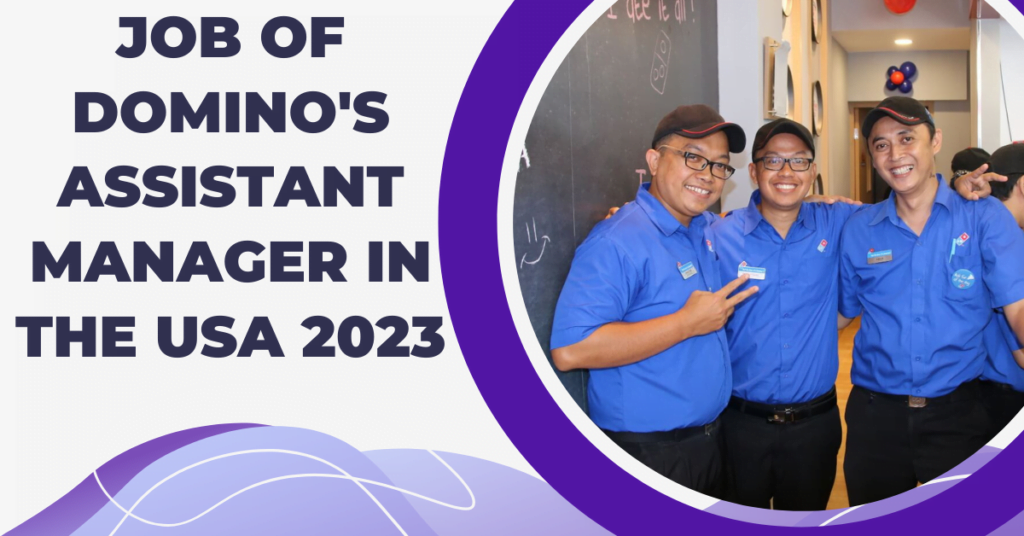 JOB DETAILES
Salary: 16.50
Salary Currency: USD
Payroll: HOUR
Date Posted: 2023-05-23
Posting Expiry Date: 2024-06-08
Employment Type : FULL_TIME
Hiring Organization : Domino's Pizza
Location: Postal Address, Domino's Pizza, 9579 S University Blvd, Highlands Ranch, CO, 80126, United States
RESPONSIBILITIES
Supervise and motivate team members, including delivery drivers, pizza makers, and customer service representatives, to ensure efficient and effective operations.
Provide expectational customer service by addressing customer inquiries, resolving complaints, and ensuring a positive dining experience.
Manage order taking, order preparation, and timely delivery, ensuring accuracy and quality standards are met.
Oversee inventory levels, monitor stock rotation, and place orders to maintain adequate supplies of ingredients, packaging, and other restaurant items.
Assist in training new employees, providing guidance, and fostering a positive work environment.
REQUIREMENTS
Previous experience in the foodservice industry or as a supervisor is preferred.
Strong leadership abilities to motivate and guide a team effectively.
Excellent customer service skills with a focus on providing exceptional experinces.
Strong verbal and written communication skills to interact with team members and customers.
The ability to handle and resolve customer complaints or operational challenges promptly.
SALARY
The salary for a Domino's Assistant Manager in the USA can vary depending on factors such as location, years of experience, and the specific franchise. As of 2023, the average annual salary for an assistant manager at Domino's Pizza ranges from $30,000 to $45,000. However, it's important to note that salaries may be higher in certain areas or for candidates with extensive experience.