Agri Labour Australia has a network of recruitment agencies in Australia with multiple clients across Australia. A Poultry Farm Worker is responsible for performing various tasks on a poultry farm, including feeding and caring for chickens, collecting eggs, cleaning and maintaining the farm equipment and facilities, and assisting with general farm duties. Male and Female both candidates apply for this job. The organization has a lot of agriculture businesses for which it hires different types of candidates to manage its businesses.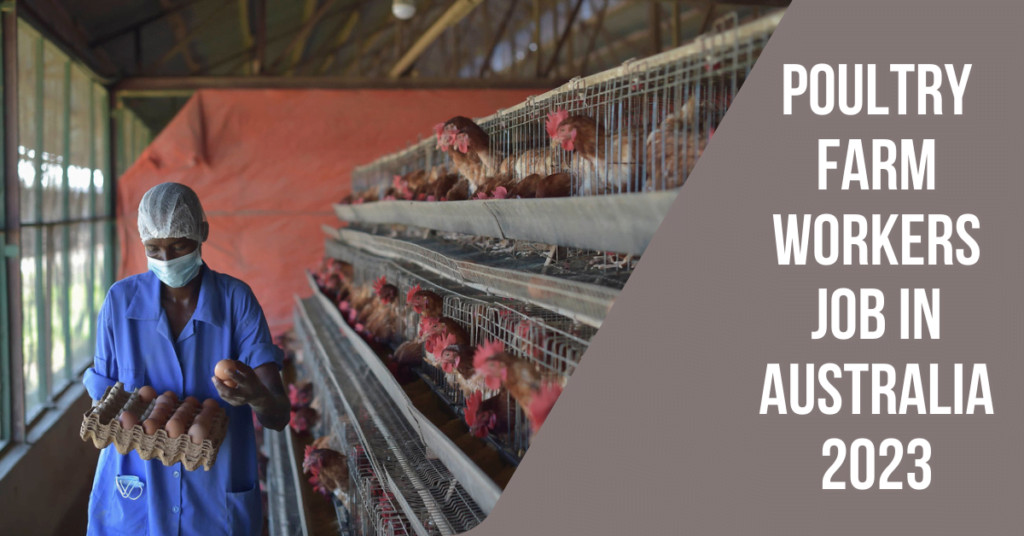 JOB DETAILS
Salary: 3000
Salary Currency: $
Payroll: MONTH
Date Posted: 2023-05-10
Posting Expiry Date: 2024-10-11
Employment Type : FULL_TIME
Hiring Organization : Agri Labour Australia
Location: Postal Address, G01N, 527 Gregory Terrace, Fortitude Valley QLD 4006
Experience Required: 12 Months
RESPONSIBILITES
Feeding and caring for chickens, including monitoring their health and welfare.
Collecting eggs, sorting and packing them for sale.
Cleaning and sanitizing the farm facilities, equipment and machinery.
Maintaining accurate records of feeds, water consumption, and egg production.
Assisting with general farm duties as required, including repairing fences, mowing lawns, and other maintenance tasks.
REQUIREMENTS
Ability to work in a physically demanding environment, including standing for long periods, lifting and carrying heavy loads, and working in all weather conditions.
Willingness to work early mornings, weekends, and holidays as required.
Attention to detail and ability to follow strict protocols and procedures.
Experience working in agriculture or poultry farming is preferred but not essential.
Ability to work independently as well as part of a team.
SALARY
The salary for a Poultry Farm Worker in Australia varies depending on experience, location, and employer. The average hourly rate for a Poultry Farm Worker ranges from AUD $20 to $30 per hour. Overtime rates and benefits may also be available depending on the employer.