As a Shop Assistant at Isetan Singapore, you will play a vital role in providing excellent customer service and ensuring a pleasant shopping experience for customers. You will be responsible for assisting customers, maintaining the cleanliness and organization of the store, and contributing to achieving sales targets. You will work closely with the sales team and support various tasks within the store.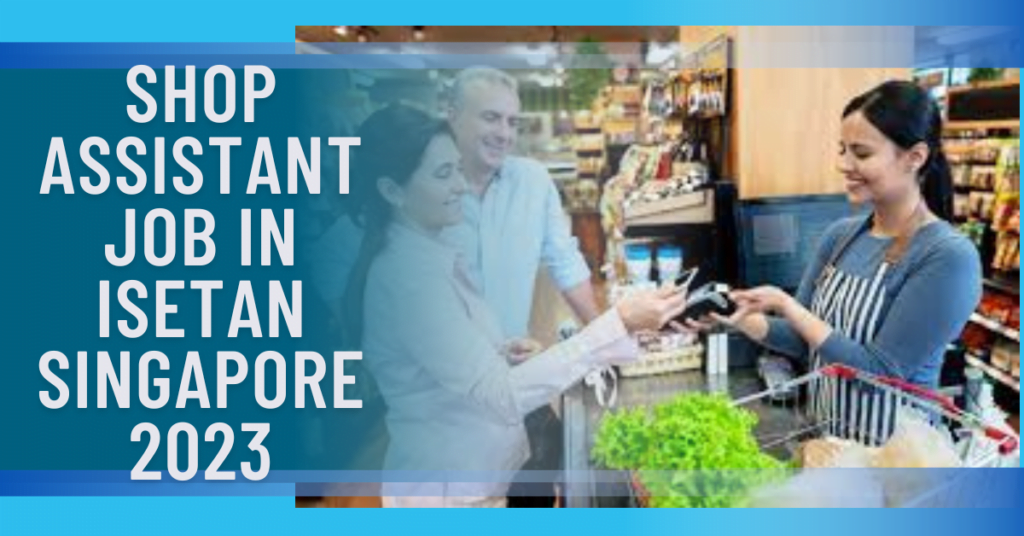 JOB DETAILS
Salary: 2200
Salary Currency: SGD
Payroll: MONTH
Date Posted: 2023-06-04
Posting Expiry Date: 2024-08-03
Employment Type : FULL_TIME
Hiring Organization : Isetan
Location: Postal Address, 593 Havelock Road, #04-01 Isetan Office Building, 169641, Singapore
RESPONSIBILITEIS
Greet customers, provide assistance, and offer product information and recommendations.
Handle customer inquiries, address concerns, and provide exceptional service to enhance customer satisfaction.
Maintain visual merchandising standards by arranging and displaying products in an attractive manner.
Ensure shelves are stocked and products are replenished to meet customer demands.
Process sales transactions accurately and efficiently using the point-of-sale (POS) system.
REQUIREMENTS
Minimum secondary education level or equivalent.
Prior experience in retail or customer service roles is preferred but not required.
Excellent customer service and communication skills.
Positive attitude, friendly demeanor, and willingness to assist customers.
Ability to work well in a team and collaborate effectively with colleagues.
SALARY
The salary for a Shop Assistant at Isetan Singapore typically ranges from SGD 1,600 to SGD 2,200 per month, depending on experience, qualifications, and working hours. This is an approximate salary range and may vary based on factors such as performance, tenure, and company policies. Please note that the salary information provided is a general estimation and can vary. It's advisable to consult with Isetan Singapore or refer to their official job postings for the most accurate and up-to-date salary details.