Sunset Commercial Cleaners is a well known company that is looking candidates for the post of Cleaner jobs in Canada. The responsibilities for the job of cleaner include cleaning floors, windows, and doors, dusting, disposing of trash, utilizing cleaning equipment like mops and vacuums, mopping, ensuring proper use and storage of chemical products, cleaning and disinfecting toilets, and maintaining high levels of cleanliness and hygiene. Meeting these requirements makes you eligible for the job.
Requirements
The criteria for the job of cleaner in Canada include having strong communication skills, proficiency in spoken and written English, the ability to work in a team, and the capacity to work under pressure. Additionally, applicants must have at least one year of related experience. This job is open to both males and females.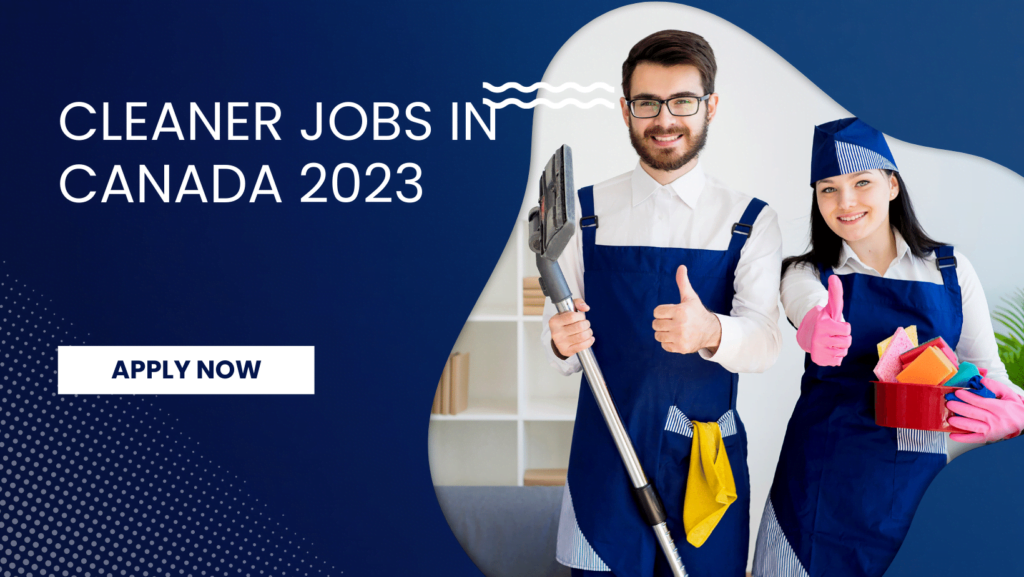 Salary package
There is an attractive salary package for the job of cleaner in Canada. The salary will be $14 to $20 per hour.
The company will also offer additional benefits like bonuses, food and health insurance.
JOB DATA
Salary: 14-20
Salary Currency: CAD
Payroll: HOUR
Date Posted: 2023-04-09
Posting Expiry Date: 2024-05-15
Employment Type : FULL_TIME, PART_TIME, TEMPORARY
Hiring Organization : SUNSET COMMERCIAL CLEANERS
Organization URL: –
Organization Logo: –
Location: PostalAddress, SYDNEY, Sydney NS, Canada, B1L 1A9, CANADA