BSCNZ is a reliable company that is looking some candidates for the post of cleaner in New Zealand. If you want to work as a cleaner in New Zealand then here is a great opportunity for you. There are 9 jobs are available for the job of Cleaners in New Zealand.
The duties of the cleaner job will be following:
Cleaning floors
Cleaning Windows and doors
Dusting
Removal of rubbish
Using mechanical cleaning equipment i.e. mops, vacuum cleaner etc.
Mopping
Make sure of chemical products to be used and stored safely
Cleaning Toilets
Disinfecting toilets
Maintaining high standards of cleanliness and hygiene.
If you are capable of doing all these things then you are eligible for it.
Requirements
Good communication skills.
Good at speaking and writing English.
Should know how to work in a team.
Should have ability to work under pressure.
Minimum 1 year of experience is compulsory for this job.
Both males and females can apply for this work.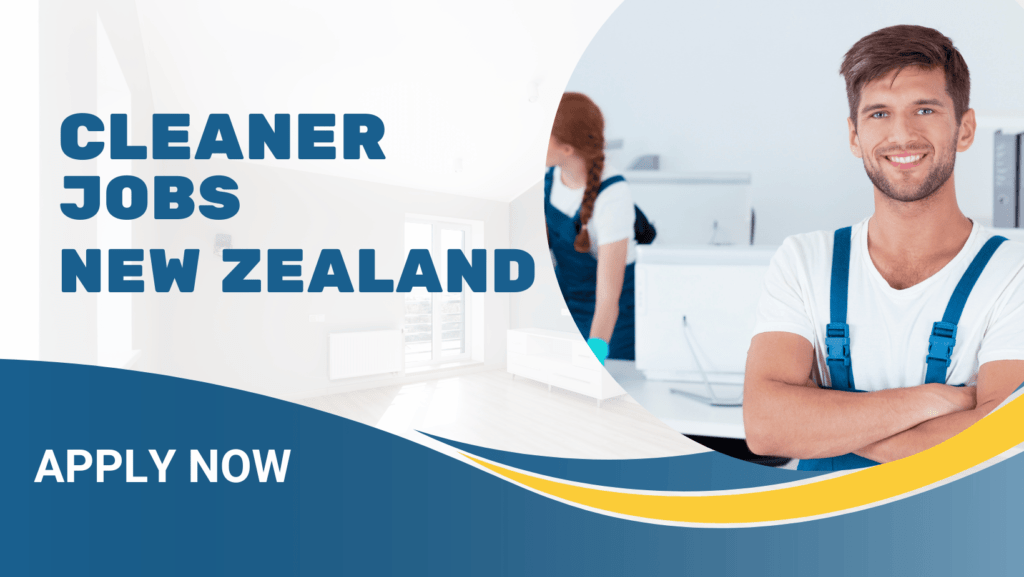 Salary package
The salary will be $23.90 per hour.
●Food, transport, medical and accommodation will also be provided to workers.
job data
Salary: 23- 30
Salary Currency: NZD
Payroll: HOUR
Date Posted: 2023-04-09
Posting Expiry Date: 2024-04-17
Employment Type : FULL_TIME, PART_TIME, TEMPORARY
Hiring Organization : BSCNZ
Organization URL: –
Organization Logo: –
Location:  PO box 11732, Auckland,, AUCKLAND, 0612, NEW ZEALAND