Our innovative culture is dedicated to producing high-quality landscaping products that are both stylish and durable. They are searching for passionate individuals for the post of dump truck driver ready to make a real impact and join the growing team. More insights about his job are given underneath. The job requires a Class 3 or Class 1 driver's license with air brake endorsement, along with experience operating dump trucks and other heavy equipment.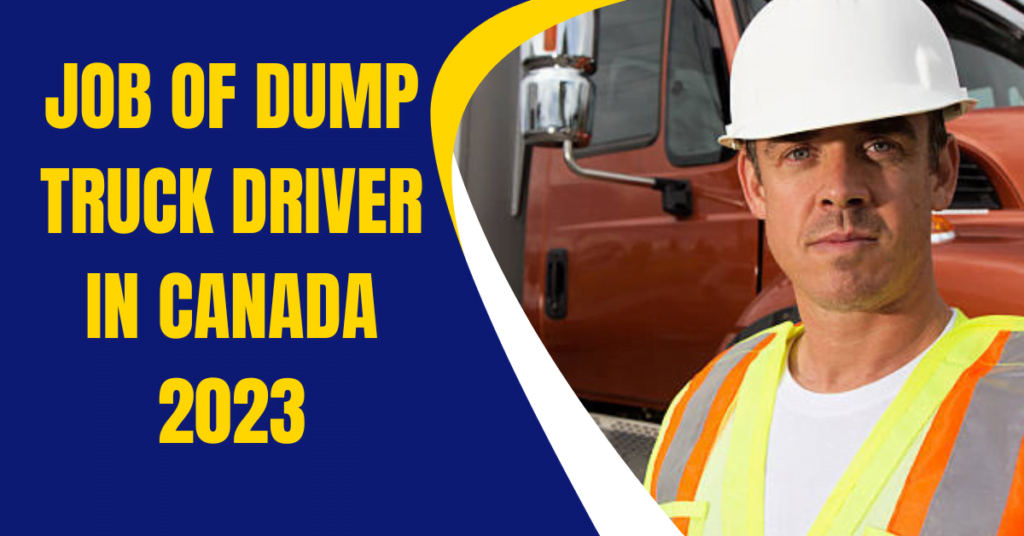 JOB DETAILS
Salary: 80000
Salary Currency: CAD
Payroll: YEAR
Date Posted: 2023-05-01
Posting Expiry Date: 2024-07-06
Employment Type : FULL_TIME
Hiring Organization : Techo-Bloc
Location: Postal Address, Powerbloc CVTech-AAB, Frontenac Blvd E. Thetford Mines (Queb.c), 3037, Canada
RESPONSIBILITIES
Pick-up and delivery of raw materials to the plant.
Complete daily mandatory mechanical inspections.
Ensure all documentation is completed.
Maintain safety rules both while operating the bucket and driving.
Adhere to all laws and regulations concerning stowage, driving hours, loads, and dimensions.
REQUIREMENTS
Ability to work independently and as part of a team
Excellent communication and interpersonal skills
Ability to perform physical tasks such as loading and unloading materials
Good driving record and safety record
Minimum of 2-3 years of experience operating dump trucks and other heavy equipment.
SALARY
The average salary for a Dump Truck Driver in Canada ranges from CAD 20 to CAD 30 per hour, depending on factors such as location, level of experience, and industry. Some employers may also offer benefits such as health insurance, retirement plans, and paid time off. Overtime pay may also be available depending on the employer and job requirements.