Coldfish Sea Foods Company INC, a leading seafood processing company in Canada, is seeking Fish Plant Worker to join their team. The Successful candidates will be responsible for processing and packaging seafood products. Both male and females are eligible for this exciting job opportunity. Company offers handsome salary packages along with many other benefits to the appointed candidates.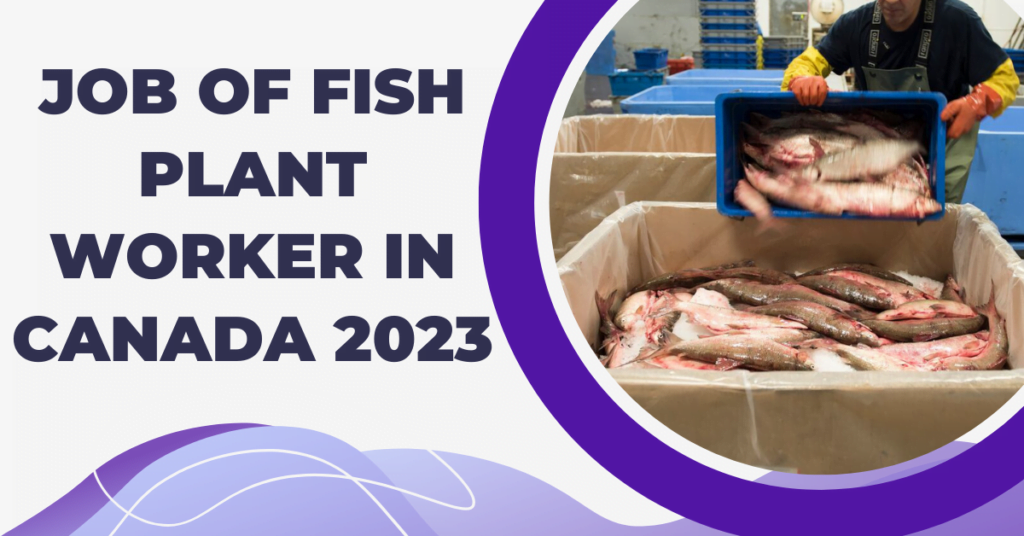 JOB DETAILS
Salary: 17
Salary Currency: CAD$
Payroll: HOUR
Date Posted: 2023-05-12
Posting Expiry Date: 2024-09-06
Employment Type : FULL_TIME
Hiring Organization : Coldfish Sea Foods Company INC
Location: Postal Address, 1670 East Kent Ave S, Vancouver, BC V5P 2S7, Canada
RESPONSIBILITES
Receive and sort and seafood products according to size, species, and quality.
Clean, gut, scale, fillet, and prepare fish for processing.
Operate machines and equipment such as conveyors, slicers, and packaging machines.
Pack and label products according to company and regulatory standards.
Maintain a clean and organized work area.
REQUIREMENTS
High school diploma or equivalent.
Physical ability to stand for long periods, lift heavy objects, and work in a cold and wet environment.
Ability to work in a team and follow instructions.
Basic knowledge of food safety regulations and hygiene practices.
Good communication skills.
SALARY
The salary for a fish plant worker in in Canada can vary depending on experience and location. According to Job Bank, the average salary for a fish plant worker in Canada is approximately CAD $15.00 to $20.00 per hour.