An industrial butcher, also known as a meat cutter or meat processor, is responsible for processing and preparing meat products in a manufacturing or industrial setting. They work with various types of meat, such as beef, pork, poultry, and lamb, and perform tasks like cutting, trimming, deboning, and packaging meat according to specific requirements and industry standards. Male and Female both candidates apply for this job. Age limit for this job is 18 to 35 years old. Kastelen Sausage is looking service from suitable and experienced candidates for the post-of Industrial Butcher based in Canada. There is only 1 vacancy available for this position. In this role, candidate will be responsible for preparing meat for processing, cutting and trimming meat to size, and operating machinery to process meat products.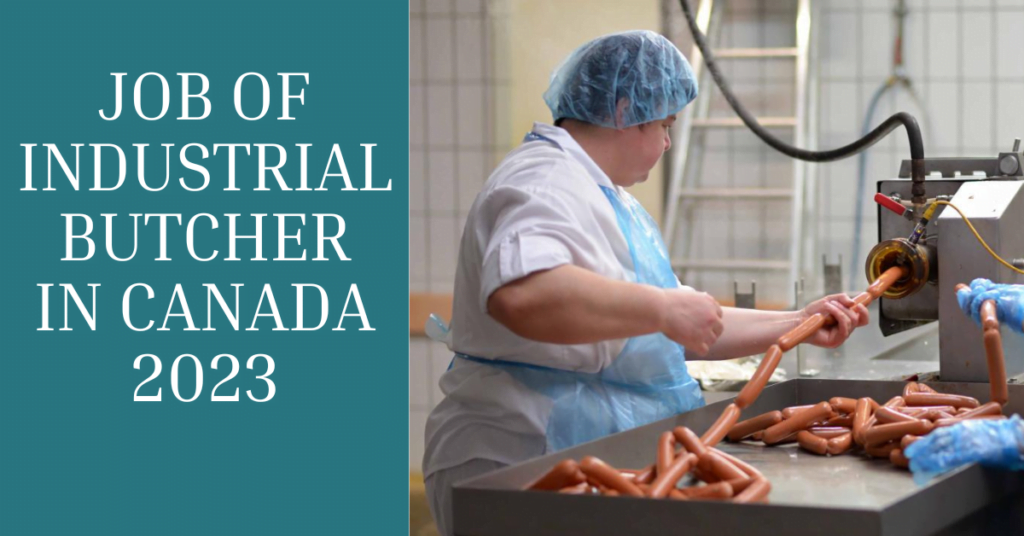 JOB DETAILS
Salary: 21
Salary Currency: CAD$
Payroll: HOUR
Date Posted: 2023-05-19
Posting Expiry Date: 2024-08-10
Employment Type : FULL_TIME
Hiring Organization : Kastelen Sausage
Location: Postal Address, 21339 Township Rd 524, Uncas, AB T8G 2G2, Canada
RESPONSIBILITES
Clean and maintain equipment and work areas.
Prepare meat for processing by removing bones.
Ensure proper portioning and packaging of meat products according to quality standards and customer specifications.
Operate and maintain machinery and equipment used in meat processing, such as grinders, slicers, and tenderizers.
Adhere to food safety and hygiene standards, including proper handling and storage of meat products.
REQUIREMENTS
No degree, certificate or diploma
Ability to work under pressure
Strong communication skills
Ability to lift weight up to 25kg
Attention to detail and ability to work with precision.
SALARY
The salary for an industrial butcher in Canada can vary based on factors such as experience, location, and the size of the organization. As of 2023, the average salary for an industrial butcher ranges from $30,000 to $50,000 per year. This range can increase with experience and additional responsibilities within the role.
Please not that salary figures are approximate and can vary depending on the specific employer, region, and other factors. It's advisable to research current job listings or consult with employers in the industry for the most accurate and up-to-date salary information.