A Laundry Worker helps to provide a high standard of laundry services to residents and staff. This role is based is one reputed Bupa's care home, where the main responsibilities of Laundry Worker is to collect soiled linen, towels, and clothing from resident's room and other area of the care home. Male and Female both candidates from any religion and nationality are welcome to apply for this exciting opportunity.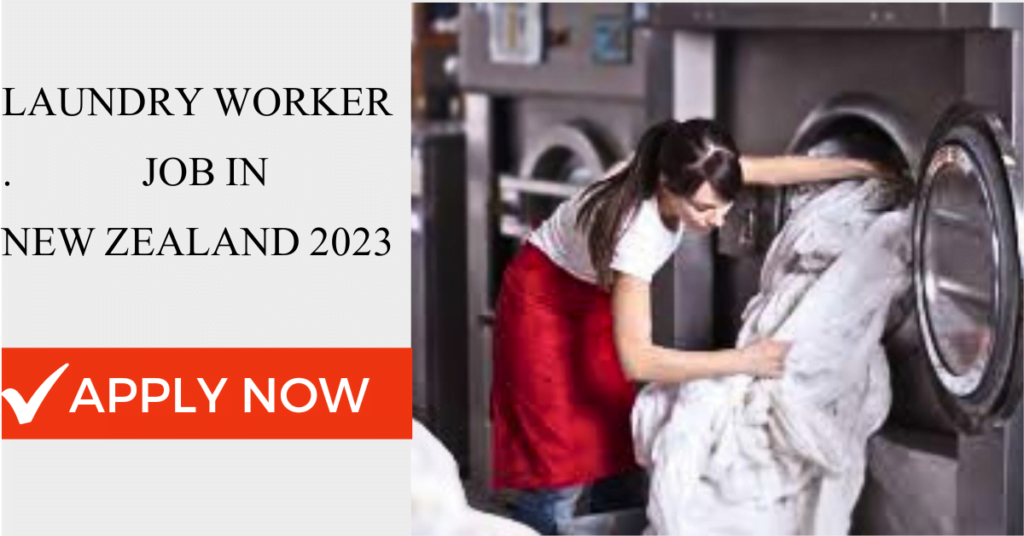 Job Details
Salary: 20
Salary Currency: NZD
Payroll: HOUR
Date Posted: 2023-04-19
Posting Expiry Date: 2024-01-19
Employment Type : FULL_TIME
Hiring Organization : Bupa's
Location: 429 Papanui Road, Strowan, Christchurch, 8041 , New Zealand
Experience Required: 12 Months
Responsibilities
Sort laundry items by inspecting for stains or damage, and making decisions about whether to launder or discard items
Keep accurate records of laundry services provided including the number and types of items laundered
Communicate effectively with residents and staff to provide excellent service in a timely and professional manner
Maintain the cleanliness and safety of the laundry room like regular cleaning of surface and equipment and report any maintenance issue to the supervisor
REQUIREMENTS
Candidates must need careful and responsible behavior personality in it
At least 1 years of experience in this work
Strong communication and collaboration skills reqruied
Familiarity with cleaning detergents and alundering equipment
Ability to stand for long periods
Excellent analytical and problem-solving skills
SALARY
Bupa's offer a basic salary of 20 Dollar per hour. If you work more than 8 hour in a day then you will be they you take huge salary per month. The following benefits can also be included.
Paid sick leave
Paid vacation days
Annual performance bonus