Gammon Construction Limited are seeking Applications from skilled and experienced Masons to join our team in Singapore. As a Mason, you will be responsible for constructing, repairing, and maintaining brick or stone structures, including buildings, walls, chimneys, and other structures. Your primary duties will include reading and interpreting blueprints and designs, preparing surfaces for masonry work, and performing masonry work using various tools and materials.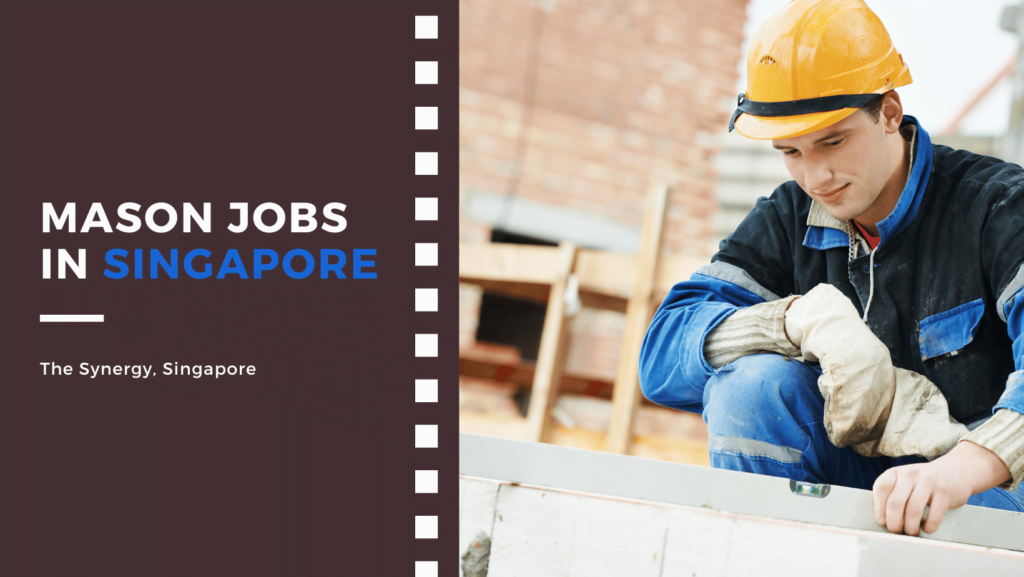 Job Data
Salary: 2500-3500
Salary Currency: SGD
Payroll: MONTH
Date Posted: 2023-04-18
Posting Expiry Date: 2023-12-31
Employment Type : FULL_TIME
Hiring Organization : Gammon construction limited
Location:International Business Park, #10-01, The Synergy, 609917, Singapore
Experience Required: 24 Months
Responsibilities
Read and interpret blueprints, drawings, and specifications.
Prepare surfaces for masonry work, including cleaning and repairing surfaces as necessary.
Perform masonry work, including building and repairing brick or stone structures.
Use various tools and materials, such as trowels, hammers, chisels, and cement, to complete masonry work.
Mix mortar and concrete according to specifications.
Perform other related duties as required.
Requirements
Minimum 3 years of experience as a Mason.
Good knowledge of various masonry techniques and materials.
Ability to read and interpret blueprints, drawings, and specifications.
Physically fit to perform the duties of the job, including lifting and carrying heavy materials.
Good communication skills and ability to work well in a team environment.
Willingness to work flexible hours and overtime when required.
Valid work permit to work in Singapore.
Salary Package
Salary package for a Mason in our company typically ranges from SGD 2,500 to SGD 3,500 per month, depending on the candidate's experience and qualifications. In addition to the basic salary, we also offer bonuses, medical benefits, and overtime work.