SBS Staff Co., Ltd is looking to hire warehouse worker for its warehouse in Japan. The job duties of the warehouse workers may vary from warehouse to warehouse. The warehouses give 1,100 Yen basic salary packages to warehouse workers in Japan. Warehouse workers have to manage the daily operations in a warehouse including loading and unloading material, receiving inventory, storing, and distributing good to companies and customers.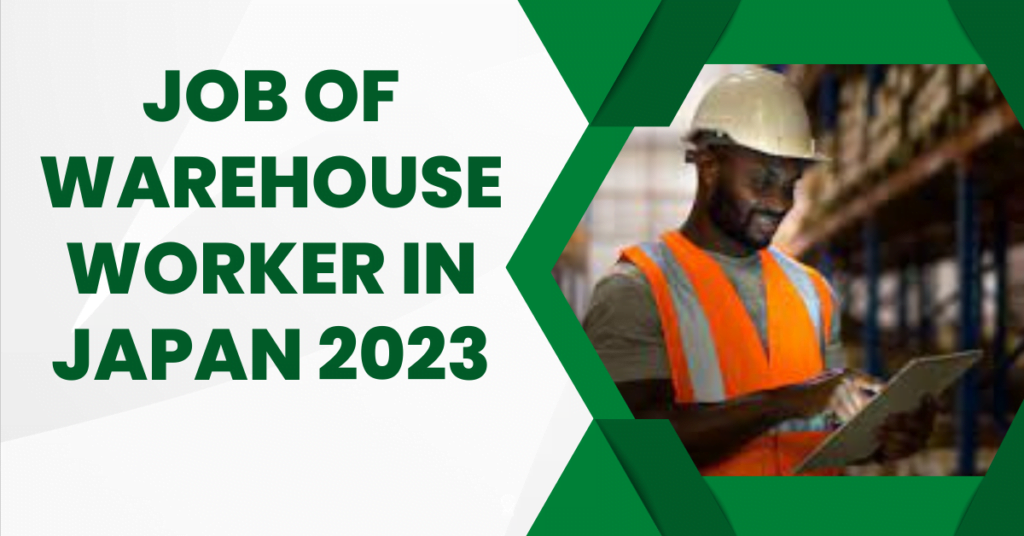 JOB DETAILS
Salary: 1100
Salary Currency: Yen
Payroll: HOUR
Date Posted: 2023-05-13
Posting Expiry Date: 2024-08-03
Employment Type : FULL_TIME
Hiring Organization : SBS Staff Co., Ltd
Location: Postal Address, 4-3-6, HONCHO KAWAGUCHI, SAITAMA, 332-0012, Japan
RESPONSIBILITES
Receiving and processing incoming stock and materials.
Picking and filling orders from stock.
Packing and shipping orders to custoemrs.
Managing and organizing inventory within the warehouse.
Maintaining accurate records of all stock and warehouse transactins.
REQUIREMENTS
High school diploma or equivalent.
Fluent in Japanese (both written and spoken)
Physical stamina ability to lift heavy objects (up to 50 pounds).
Attention to detail and ability to work efficiently in a fast-paced environment.
Familiarity with warehouse safety procedures.
SALARY
The average salary for a Warehouse Worker job in Japan in 2023 ranges from ¥1,600,000 to ¥2,200,000 per year, depending on the location, company and level of experince. Some companies may also offer additional benefits, such as health insurance and retirement plans.